Step One:
Open up your email program, Outlook Express. (1) Click on Tools and then (2) click on Accounts as shown:
Step Two:
(1) Click on the Mail tab then (2) single click on your mail account. (3) Click Properties
(The default name for most users account is "mail.chesapeake" - If you have multiple accounts, you will need to repeat the following steps for all of them)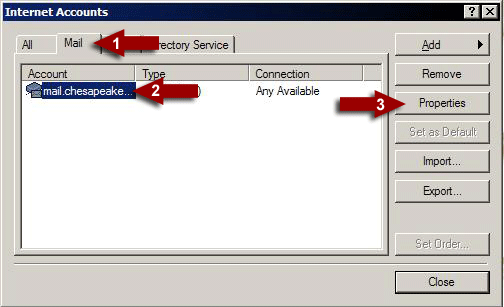 Step three:
(1) Click on the Servers tab as shown.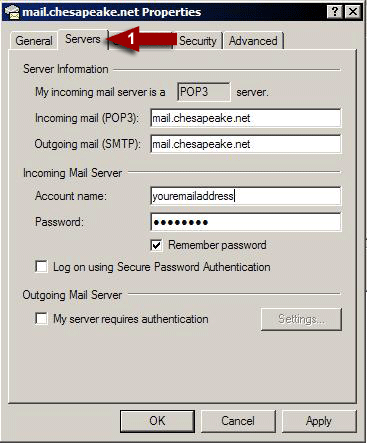 Step Four:
(1) Change the incoming mail server to "pop.chesapeake.net"
(2) Change the outgoing mail server to "smtp.chesapeake.net"
(3) Change the account name to your email address, including the "@chesapeake.net"
(4) Add a check next to "My server requires authentication" Then click OK.